WELCOME TO OUR WEBSITE!

Glenwood is an award winning community located in the Centerville District of Virginia Beach. The Association has a beautiful community pool and clubhouse, along with three playground areas, and approximately 40 acres of common area. With Honeybee Golf Course winding through parts of the community, and four lakes in other sections, many homes enjoy scenic views.

In addition to our single family homes, we also have the Glenwood Greens townhomes and Woodbridge at Glenwood and Villas of Glenwood Condominiums as part of our community.

Please feel free to browse our site for community information and upcoming events. To access locked items, you will need to register with the Association.  



A reminder to all that holiday decorations are not to be illuminated prior to the Saturday after Thanksgiving.





Space is still available for the Holiday Party .  The registration form is in the Caddy, or you can download the form here

. Holiday Party Registration



The Children's Winterfest will be held on Sunday, December 5th.  Sign up forms are in the Caddy or can be downloaded here:

Children's Winterfest




BB&T is merging with SunTrust to form Truist Bank. Signage at the banks will change soon, and at that time, you may make association payments with your coupon at any of the Truist branches.  The link to BB&T has been changed on our website, and you will be able to go onto the new site to make on line payments.  The 2022 Coupon Books will be in the name of Truist.






Did you or someone you know miss out on the opportunity to become a lifeguard last year? 
Start training now!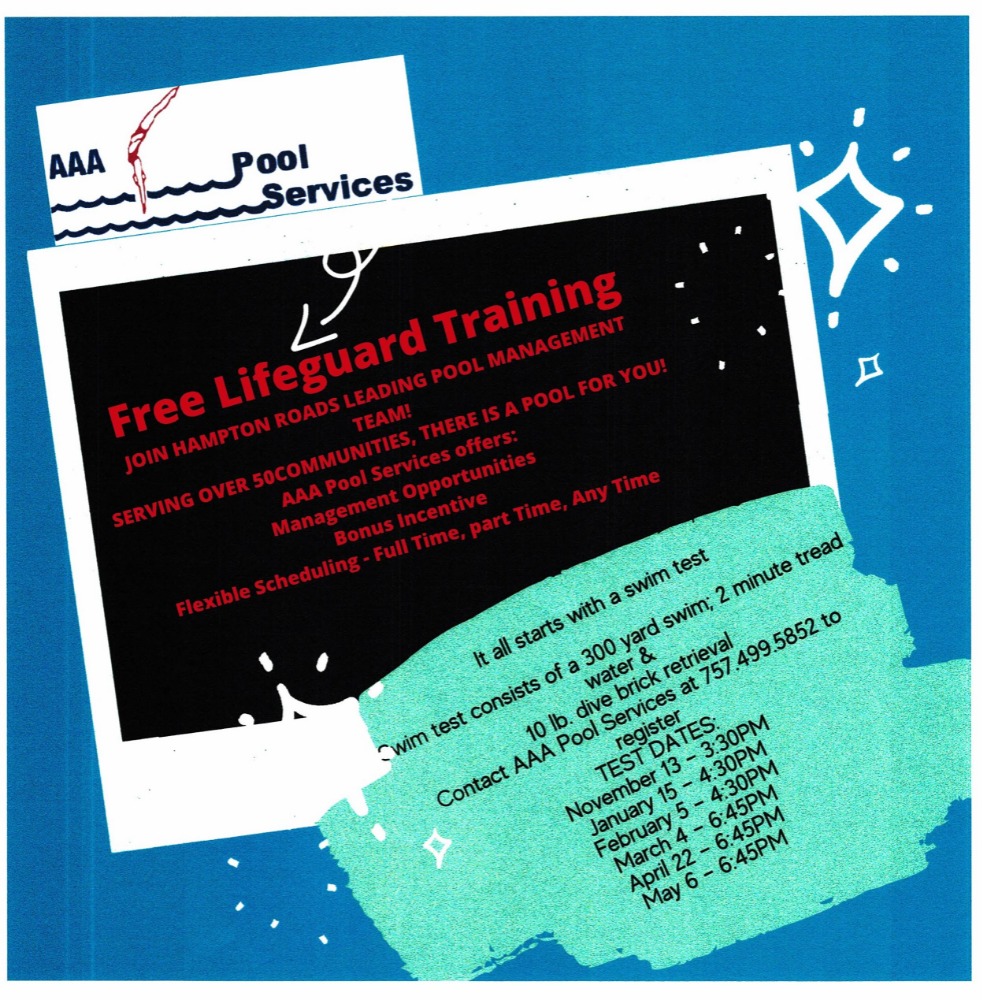 The Community Room is available for rental to Glenwood Homeowners.  Please register on this site and review the information on the Community Center Rental page.

As many of you are aware, the 5G towers are being put up around the area.  As this is approved by the General Assembly, there is not much that the city can do in regard to the installation.  Please see the following link from the City of Virginia Beach for additional information.
https://www.vbgov.com/government/departments/communications-office/fact-or-fiction/Pages/5G-cell-towers.aspx